A New York Times Editor's Choice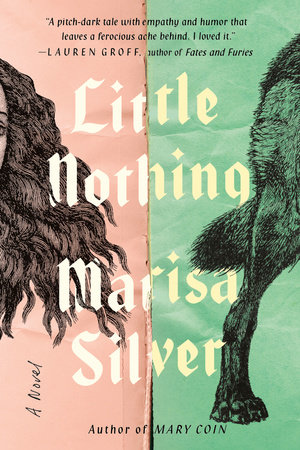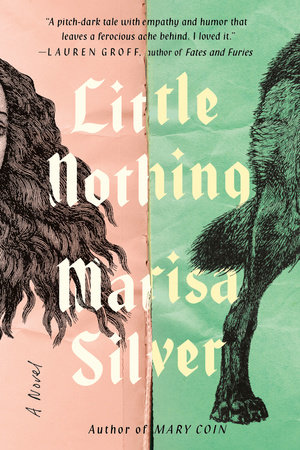 Little Nothing unfolds across a lifetime of unimaginable, magical transformation in and out of human form, as an outcast girl becomes a hunted woman whose ultimate survival depends on the most startling transfiguration of them all.
Read reviews about Little Nothing
Now in paperback at IndieBound, Amazon, Barnes & Noble, and Powell's Books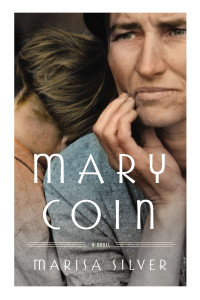 New York Times Bestseller
An NPR Best Book of 2013
A BBC Best Book of 2013
In her first novel since The God of War, the critically acclaimed author Marisa Silver takes Dorothea Lange's "Migrant Mother" photograph as inspiration for a breathtaking reinvention—a story of two women, one famous and one forgotten, and of the remarkable legacy of their chance encounter.
Read reviews and press about Mary Coin
Download a reading guide for the novel
Purchase a copy from IndieBound, Amazon, Barnes & Noble, or Powell's Books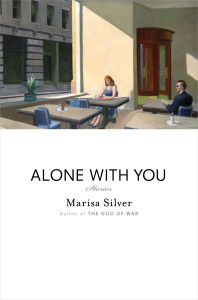 "Marisa Silver is one of California's most celebrated contemporary writers…(whose) best stories are prickly and nimble, satisfyingly acute… so good it might give you vertigo."
–The New York Times Book Review
In this elegant, finely wrought new collection, Alone With You, Silver has created eight indelible stories that mine the complexities of modern relationships and the unexpected ways love manifests itself. Her brilliantly etched characters confront life's abrupt and unsettling changes with fear, courage, humor, and overwhelming grace.
Read reviews and press about Alone With You
Read the story "Temporary" from this collection
Purchase a copy from IndieBound Amazon, Barnes & Noble, or Powell's Books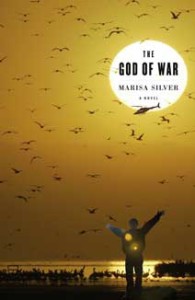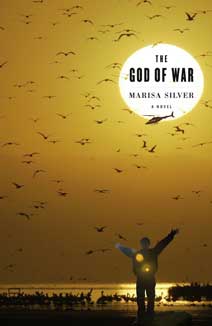 Finalist for the Los Angeles Times Book Prize
The year is 1978. Ares Ramirez, age 12, lives with his mother, Laurel, and his younger brother Malcolm in a trailer at the edge of the Salton Sea, an unintentionally man-made body of water in the middle of the Southern California desert. It is a desolate, forgotten place, whose inhabitants thrive amidst seemingly impossible circumstances. Where birds fly by day across the desert sky, by night government fighter planes and helicopters make training runs using live ammunition, and an anonymous dead body floats in from the sea. These events inspire Ares, on the cusp of his adolescence, to enact elaborate fantasies of mortal combat. His membership in a troubled family marks Ares as a casualty of a different kind of war. Malcolm, age 7, is mentally handicapped, and his mother chooses not to do anything about it.
Read reviews and press about The God of War
Download a reading guide for the novel
Read an excerpt
Purchase a copy from IndieBound, Amazon, Barnes & Noble, or Powell's Books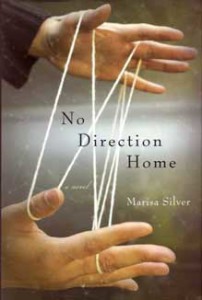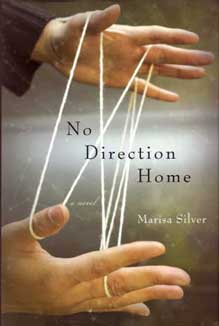 "Blindness will be like this."
So says ten-year-old Will Burton, trying to reimagine his life in the wake of his father's abrupt disappearance, as his family picks up the stakes and moves to California. At the same time, another boy, Rogelio Alfaro, risks his life to cross the border illegally from Mexico to reach his father, enduring gangs, police roundups, and the pitiless desert. And Marlene McClure, a hard-edged, yearning teenager, leaves her own Midwestern home in search of a father she has imagined but never known. The lives of each of these children and their families converge on a single home in Los Angeles – where the very needs and desires that have torn them apart allow them a measure of hope together. Written with heart-stopping grace and a powerful understanding of the passions that define family, No Direction Home masterfully evokes how far we will go in the name of a place to call home.
Read reviews of No Direction Home
Read an excerpt from the novel
Download a reading guide for the novel
Purchase a copy from IndieBound, Amazon, Barnes & Noble, or Powell's Books
A Los Angeles Times Best Book of 2001
The unforgettable characters of Babe in Paradise—an aging stunt man, a chauffeur, and a voice-over actor among them—live on the periphery of Los Angeles's allure, outside its glamour and success. Marisa Silver's singular voice makes us care deeply about their everyday desperations and hard-won hopes.
Read reviews of Babe in Paradise
Read the story "What I Saw From Where I Stood" from this collection
Purchase a copy from IndieBound, Amazon, Barnes & Noble, or Powell's Books